Following on from my success at the Isle of Man store, Morrells Handwriting came to the attention of WHSmith Head Office and it was then that the wheels really set in motion.
Behind the scenes, Orchard Press were hard at work printing my workbooks, ready for dispatch to the selected stores.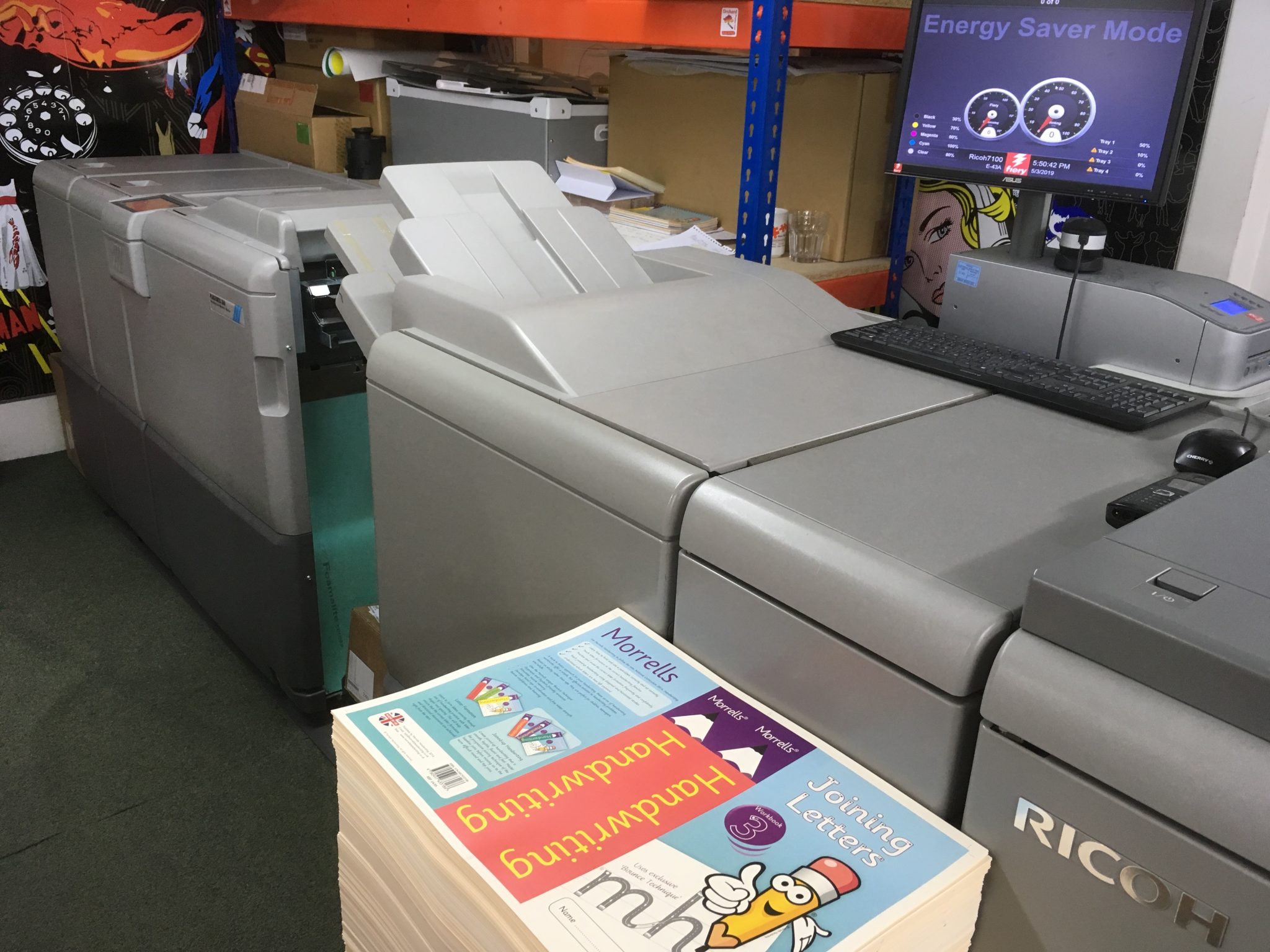 To support the launch of my workbooks we rolled out our roadshow of workshops and recently visited WHSmith, Isle of Man, WHSmith High Street, Staines and WHSmith Argyle Street, Glasgow.
I am always delighted with the turnout at of these workshops and I got to work with people of all ages, introducing them to Morrells and helping them to improve their handwriting with just a few simple tweaks and the right support.
With my workshops and books proving a huge success in both stores, the decision was made to officially roll-out Morrells across the country along with more in store handwriting workshops.
Morrells Handwriting books will be launching across WHSmith high street stores throughout the UK, with more free handwriting workshops to be announced in the autumn.
It is a huge privilege to be working in collaboration with this long-established high-street name and I look forward to trading with them for many years to come.
Look out for my books coming to a shelf near you very soon!
I would like to say thank you to everyone for loving our handwriting books and supporting Morrells over the years.
I am so excited to start rolling out my books in WHSmith stores and continuing my WHSmith Handwriting Roadshow with workshops already planned at a number of stores.
Don't forget to follow us for our future handwriting workshop announcements!
Thank you, Sue Smits